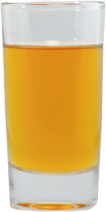 Chill!
One of our favorites after a big lunch or dinner!
It can't get easier:
Just get your golden rush bottle in the fridge and have it chilled on a shot glass after a nice meal
Contact Us
It is always important to communicate with our visitors and followers. Let us know how we can help you and we will contact you as soon as possible.
Follow Us
Instagram
Facebook
Contact us
(+506) 2541-1489
info@https://goldenrush.com/
sales@https://goldenrush.com/